(A) अगर बच्चे का एडमिशन 1 से 15 दिनांक के बीच होता है तो आपको हर महीने की 1 से 15 तारीख तक मासिक शुल्क जमा करना होगा। If the admission of the child takes place between the 1st to the 15th date So you will get monthly fee from 1st to 15th of every month need to deposite.
(B) अगर बच्चे का एडमिशन 16 से 31 तारीख के बीच होता है तो इस महीने के 16 दिन और अगले महीने की फीस को जोड़कर भुगतान करना होगा If the child's admission is 16 to 31 If the date is between 16 days of this month and next month's Fees to be paid by adding.

Note: While making online payment, all dear parents must write the name of the child/society in the message.
ध्यान दें :- ऑनलाइन भुगतान करते समय सभी प्रिय माता-पिता संदेश में बच्चे व समाज का नाम अवश्य लिखें।
After Payment send payment Receipt Coach Number.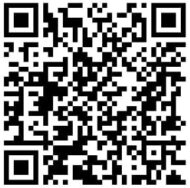 R2F Rules:-

Always have your attendance card before entering class.

Focus your eyes on your instructor.

Do not wear jewelry of any kind.

Always place your shoes in changing areas.

Always refer to senior ranks by their title: ie Senpai.

Obey all dojo rules. These rules are critical to your mental and physical training. Eligibility for promotional will be based on compliance to these standards.

Be punctual about your scheduled practices and meetings. The time set for an event to begin is the time you should be in your gi, warmed up, and ready to start.

Wear your Martial art uniform properly, it should always be neat and clean. Your Martial art uniform should be in good care. NEVER wash your belt.

Students should not consume any food or drink, tobacco products or chewing gum in the Dojo.

No unattended or supervised children are permitted.

Students should strictly follow class timings and should not take unnecessary breaks in between, except in case of emergency, that too after receiving permission from Sensei or assistant instructor.

The spirit of fair play; to fight fair and to be obedient to the referee's judgment. Attach more importance to what you learned rather than the results.

Contribute to keeping the dojo in repair and in clean condition

.
Enjoy your training!